I seem to have taken a blog vacation lately! I have been too busy to post regularly and this week our family is taking a real vacation week so I thought I would proclaim it Vacation Week on my blog!
Last week, at work, my husband - Dad - was preparing to be off for a week and a coworker commented that vacations are overrated and not really much fun and another guy spoke up and said - Not their family's vacations - they do the most incredible things!
I thought that was a pretty big compliment, because our vacations generally include lots of together time, lots of historical places, lots of walking and very little "excitement". His comment gave me the idea of posting about a few of our past vacations while we enjoy our current vacation. I hope you enjoy our adventures this week!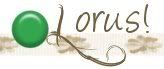 -