As valuable as the e-books I downloaded was the information and instruction I received from Rand Nelson. Mr. Nelson is the creator of the curriculum and is available to advise and instruct parents and teachers in the use of his products. During the instruction period he covered correct pencil grip, correct paper position, and how to use his handwriting program with a student.
I received the Print By Hand e-book for Print Steps 1, 2, and 3. This covers Kindergarten through 2nd grade writing instruction. Print Step 1 includes introduction of capital letters, lowercase letters and digits 0-9. Print Step 2 slightly decreases the line size and strengthens spacing skills as students begin to combine letters into words. Print Step 3 introduces a slanted form of manuscript to lead the student into cursive writing.
I concentrated on the Print Step 1 book with FRitW and MT. I only printed a few pages; because the PDH method encourages practice of strokes using finger tracing and verbal cues before the student writes the letter with pencil. Peterson Directed Handwriting instructions recommend a 4 step process for teaching children to write. First - illustrate and describe, 2nd – air writing, 3rd – finger tracing, 4th - write and say.
I am working with him at a rate of one letter a week, and so far have only covered 4 letters, but I am already seeing that he is remembering how to write his letters on his own. Last week he drew a picture and labeled it with his name and "dog" (d o and g are letters we have worked on). I also notice him using the verbal cues as he writes – like "tall down, roll around" as he writes letter 'b'. He wants to begin his letters at the bottom, so these cues have been very helpful for reminding him where to begin each letter.
In the eBook the letters are printed in color: green for the first stroke, brown for second stroke, etc. so to help him really understand the start at the top and work left to right process, we used the white board and colored markers to have him write letters exactly as they are shown in the book. This added a fun element, but also helped him remember to start at the top of the letter.
Things I like about this program:
The verbal cues – speaking and doing at the same time seem to be helping FRitW to remember his letter formation and keep him focused on the task at hand.
The eBook option – have you ever had a "rule-bound" child? You know, the "Wait, Mom, that is not the next lesson, we skipped page 4!" kind of kid? Since this is not a bound printed book, I can introduce the lessons in the order I choose and print only what I want them working on that day.
I can use the product for more than one child – most handwriting books are consumable so I have to buy a new one for each child.
I can start anywhere with this program. You do not have to begin with Print Step 1 if your child has begun with another method. Each Print Step book repeats the verbal cues and examples.
The online help – being able to hear how Mr. Nelson uses the program and see examples of correct hand position was very helpful in learning how to use Peterson Directed Handwriting and in teaching writing in general.
MT, although not interested in or ready for writing, can participate in the learning since the plan doesn't focus only on pencil and paper.
What I didn't like about the program:
Limited instruction information in the eBook. I love the eBook option and I loved the online instructional meeting and even took notes, but I am a print kind of gal and I do not remember things I hear as well as I remember things I read. I found that my notes were not sufficient for remembering many of the tips Mr. Nelson gave. I would have liked a larger, more detailed instructional section in my eBook so I could refer to it over and over.
The website was difficult to navigate. I felt pretty overwhelmed with the large volume of advice and information and had a hard time deciding what might be helpful to me. Once I went to the ordering page, I was again presented with a large number of choices and found it confusing.
We have barely scratched the surface of this program, but I am very happy with FRitW's response so we will continue to use it this year. If Peterson Directed Handwriting sounds like it may be a good fit for your student, I recommend that you click
here
to view the eBooks available. You can see the entire eBook before you purchase. To purchase the eBook so you can print the exercises, please click the links below:
Each eBook retails at $19.95. For page positioners and pencils or pencil grips or for the cursive levels, please check out the
Web Store
.
For more reviews on this product please head over to the
TOS Homeschool Crew Blog
!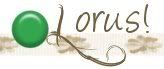 **Any products reviewed by me as a member of the 2010-2011 TOS Homeschool Crew have been given to me free of charge in order for me to provide you with an honest review of the product and/or how we used the product within our family. I do not receive any other form of compensation for the reviews posted on this blog.