I am a paper person. I not just that I enjoy writing things down, I
need
to write them down. I am a wife, mom, homeschool teacher, homemaker, household accountant, and travel planner in our home. My schedule can be pretty packed even if I don't leave the house. If I don't write things down – I forget them.
I always have a calendar and notepad in my purse and the wall calendar in the kitchen is a requirement! But sometimes (ahem, maybe often) I write info on little scraps of paper or am following directions written on the back of an envelope. It works, until I need to find the information again and I realize I threw it out when I cleaned out my purse.
I had a planner several years ago, but the cost for pages I didn't use, or having to use the address book for a notepad has prevented me from purchasing another. I would love to have a planner again. I've even tried designing my own, but (see opening paragraph) I just do not have time!
In this 'quest' I have drooled over many planners, but bought none because none of them met my needs. Enter the "
The Old Schoolhouse 2010 Planner
". Click the title and you will be able to look at sample pages – or keep reading and I will show you what I did with it!
First let me give you a few facts about this Planner:
• It has more than 600 pages.
• Many pages allow you to type the information in, before you print.
• There are many homeschool forms.
• There are also many forms for non homeschoolers.
• It is designed to be used for one year, but has type in calendars which allow you to stretch the use!
• It is a e-product, meaning it comes as a download or on a CD for you to print yourself.
• The table of contents and form lists are interactive. You can click on the page you want to view and that page will come up. This means no paging through 600+ pages to find that one form you wanted to print an additional copy of!
• It is infinitely customizable.
• It retails for
$39.00 for download
and
$44 (with free shipping) for the CD version
.
I started with a basic planner. It starts with August 2010 (because that is when I received the planner!) and continues through June 2011. This made a convenient sized planner. Since this is basically the planner I would take with me in the car, I did not include any sensitive personal information – like website passwords, etc.
I did review the variety of monthly, weekly, and daily to-do lists and chose those that would fit my needs and personality. I mentioned in a previous post that I like to plan on Sunday afternoons, so I used a weekly chart instead of a daily to-do list. I also included a quarterly list of upcoming events in my planner. I always forget the bird counting week and to order the correct sunflower seeds for the bee counting experiments, so I thought I could go ahead and note those things now and have time to plan and prepare for them this coming year.
Other pages I included were Driving Directions, birthday and anniversary lists for each month, some garden planning sheets, and monthly car maintenance suggestions. I put a Christmas Card checklist in front of the December calendar and at the back put some gift list sheets to keep up with ideas or purchases throughout the year.
In front of each month I also included a library book list where I plan to write, not the books we check out, but the books I want to check out and quarterly I included a loaned and borrowed list to remind me to get those borrowed books or patterns back to the right person!
I typed in August's schedule before printing the calendar, so you can see it below:
But for September, I just printed the calendar and used paper scraps and a few stamped images to make it pretty. I will just handwrite the events on this calendar. This was another thing I really enjoyed about the planner: it can be a crafty project or a simple straight forward print out and go project. Yes, I will decorate all of my pages, but you don't have to unless you just want to! I also bound each of the planners I made with my Zutter binder, but when I make one with financial information, website passwords, and vacation planning sheets, I will just put it into a three ring binder so I can add and change the pages.
After making my large planner I decided to make Kirk and Maggie each a smaller planner. I included monthly calendars and assignment records as well as pages for musical instrument practice and extracurricular activities. When I was photographing them, I found Kirk had already filled several pages in – so I guess he likes it!
I'm sure Maggie will do some decorating in hers so I made the cover pretty, but Kirk likes plain and simple, so I used metallic duct tape for his cover.
A final note about a planner that you have to print yourself: I did not buy anything at all to make my planners. Everything I used I already had. My printer had practically full ink cartridges before I started and I still have plenty of ink available. I used a combination of copy paper and card stock for the pages and the stickers and stamps were in my craft stash. I was definitely concerned about paying for a planner and then paying for printing, but I was able to make 3 year long planners so far and print out the sheets for a household information binder for way, way less than I would have paid for the one large planner I created for myself. And… I know it has pages I can use!
Final note: If you purchase the TOS Homeschool Planner before Sunday night (Aug 15th) there are some extra perks included! You will receive 12 free Modules (see my review of one of these
here
.)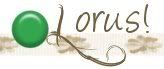 Disclaimer: I am sharing this product with you as a The Old Schoolhouse Homeschool Crew Member. I am not writing this as an unbiased review - although I truly loved the product, but am writing this as a commercial in hopes that you will purchase one for yourself. I have used this product myself (as evidenced in the photos above! – but I still have to tell you that!) before writing this post.