I love math. Seriously! Kirk has to laugh at me sometimes because I get so excited about solving a problem. "Yes Mom, I understand – I'm just not as excited about it as you." So you would think I was thrilled to receive two DVD sets from Math Tutor to review. But honestly I cannot say that I looked forward to this review. I imagined watching hours of a boring math class and really thought they would not be a good fit for our family. But I like – Wait! Read on and see what I thought about the Math Tutor DVDs…
MathTutorDVD.com
sent two sets:

The Pre-Algebra Tutor Volume 1
– a 5 hour tutorial that covers such topics as Real Numbers, Absolute Value and Exponents.

The Texas Instruments TI-83/TI-84 Calculator Tutor
– an 8 hour tutorial that demonstrates how to use each and every key, function, or calculation this scientific calculator can do.
I will mention this now: I do not own a graphing calculator and currently none of my children are doing Pre-Algebra. Like I said – I was not liking this review. But after watching segments of the DVDs I began to discover that Math Tutor might be just what we need in this homeschool. I really cannot lump the two DVDs together, so let me tell you a bit about each one.
I know I already said this, but I really expected dry, boring, put you to sleep math class when I put
The Pre-Algebra Tutor Volume 1
in my DVD player. I turned it on anyway and discovered that it was actually similar to sitting in a math class, but the teacher has a passion for math. This is not just a job for the Math Tutor – he really cares about math and he wants you to understand how and why math works. Have you ever noticed how much easier it is to listen to someone who has a passion for his subject?
The DVDs don't have exciting music or colorful graphics (except for the dry erase markers!) but they are so easy to understand. They are divided up into specific topics like "Scientific Notation and Storing Variables" (from the calculator Tutorials) or "Multiplying Integers" (from Pre-Algebra) so they are easy to use (I'm definitely not missing VHS tapes right now!). You could use these as the main teaching in a course and add practice problems, or use the DVD's to reinforce school or homeschool lessons.
As I watched
The Pre-Algebra Tutor Volume 1
I found several topics that I knew would help my Algebra student. Mr. Gibson's explanations for absolute value and multiplying and dividing numbers with exponents were so clear and definitely will make our current Algebra lessons so much easier. I have already asked Kirk to watch the Powers and Exponents section as a refresher since he is working with exponents right now.
Math Tutor defines math terms and demonstrates why a math rule applies or explains why some rules should just be memorized and obeyed. He shows lots of examples and practice problems and encourages the student to practice and review the segment again if necessary. Mr. Gibson manages to put math into its 'simplest terms'
(ha ha! A little math humor!)
without making the student feel simple!
Did you grow up in that era of "no calculator in school"? I did. I still balk at using a calculator. I grew up in that apparently short period of time between slide rules and scientific calculators. Do you remember the slide rule? I remember an older brother with a real affinity for math using his slide rule. I always loved math and since I have 4 children that need a math teacher, I try to keep my mind nimble, so I avoid using a calculator. But, my husband brought his scientific calculator home one day and I have to admit, being able to use parentheses and enter all of my variables before hitting that equal key is pretty fun. (He says I am easily amused.)
Now, he did not bring home the Texas Instruments TI-83/TI-84 Calculator, his was just a simple scientific calculator. The TI-83 & TI-84 are graphing calculators - which mean they are really little computers in a scientific calculator's body with a big screen and they are not cheap! This DVD is going to make your ability to use the calculator worth the price of the calculator.
As I prepared for this review, I had to find out when and why you would use a graphing calculator. I assumed it would be appropriate for Trigonometry and Calculus which not many students take, but I found that students are allowed to bring a graphing calculator to the SAT or ACT test. What??? Wow I have to step out of the 80's! All of you parents out there – can you imagine getting to use a calculator in math class much less during the ACT or SAT? I took both tests (and Trig) and probably would have done Calculus my senior year of high school if I could have had a calculator! These calculators are also advertised to be appropriate for Pre-Algebra and Algebra and the TI-84 for Geometry as well.
What that means for those of us who educate our children is this (and boy is my son gonna love this!): We need to train our children to use a graphing calculator properly. Yes, even me – Mrs. No Calculators Allowed – has to not only allow a calculator, but teach them how to use them. Ok, I'll do it – but I still am requiring that they can do the problem on paper before we move to the calculator!
The Texas Instruments TI-83/TI-84 Calculator Tutor
is going to give you and your student the ability to use this calculator to its fullest potential. Again, I would not just sit down and watch all of the topics at once. The Math Tutor is divided into manageable segments and once you watched the basic topics about using the TI-83 or TI-84 you could watch the additional segments as you approach the subject in math class. One of the things I like about this DVD is that as he explains what the buttons do, he also explains when or why you might use that key or function.
In conclusion, I have learned a lot through this review. I learned that sometimes learning the math isn't as difficult as learning to use the tools for math. I learned that I better be more flexible about calculators. And, I learned that The Math Tutor DVD series may be just what our homeschool needs.
I linked the titles above to the DVD's in the web store, but here is the shopping information in one place:
Website:
MathTutorDVD.com
(while you are here, be sure to read the "
About the Instructor
" segment)
The PreAlgebra Tutor Volume 1
- $26.99
The Texas Instruments TI-83/TI-84 Calculator Tutor
- $26.99
Some of you are thinking you don't need to go to the website since you have little children – but Math Tutor has videos for all ages including preschoolers (
Young Minds Series
), 1st through 7th grade (
Basic Math Series
) to Calculus and Physics.
MathTutorDVD
also offers a
membership option
. Members receive access to all video lessons every produced as well as worksheets, discussion forums, additional example problems and a 25% discount on DVD purchases. Videos are available online or in DVD form. There is something on this website that will help you or your children with math!
Check out the reviews from other members of the
TOS Homeschool Crew here
!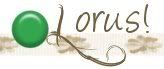 **Any products reviewed by me as a member of the 2010-2011 TOS Homeschool Crew have been given to me free of charge in order for me to provide you with an honest review of the product and/or how we used the product within our family. I do not receive any other form of compensation for the reviews posted on this blog.