Today's review is of
Salem Ridge Press
, a publishing company with a mission to reprint quality children's books from the 1800's and early 1900's.
I was delighted to receive three of their books to enjoy with my family. We received
Soldier Fritz and The Enemies He Fought
in a softcover edition and
Mary Jane – Her Visit
and
American Twins of the Revolution
each as an e-book. I very much enjoyed the old fashioned tone of the stories and the wholesome values each book embraced.
Soldier Fritz and The Enemies He Fought
is set in Germany during the time of Martin Luther.
Mary Jane – Her Visit
is such a sweet story and a wonderful read aloud book.
American Twins of the Revolution
is a based on a true story from the American Revolution.
I found the soft cover edition I received to be sturdy and strong. I feel it will hold up well to repeated readings (it's been read three times so far and still looks brand new!). In both the soft cover volume and the e-books, I noticed that the publisher had included definitions of rarely used words. The type was comfortably large and clear and illustrations appear to come from the original printings of the books. The quality of the books is superb. For more information about the publishing quality please read
"About Our Books"
on the website.
If you are looking for a book to supplement a specific time period or geographical location Salem Ridge Press has listed their books by
date and location
as well as by author and age range. They carry several books related to
church history
as well.
You may purchase through their website or choose "
Other Sellers
" to see which online dealers or brick and mortar stores carry
Salem Ridge Press
books.
To read reviews of Salem Ridge Press by other members of the TOS Homeschool Crew, please click
here
!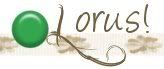 **Any products reviewed by me as a member of the 2010-2011 TOS Homeschool Crew have been given to me free of charge in order for me to provide you with an honest review of the product and/or how we used the product within our family. I do not receive any other form of compensation for the reviews posted on this blog.