"Kids Learn a Word a Minute and Never Forget it"
That is the slogan on the front of the
Vocabulary Cartoons
book from New Monic Books. The purpose of
Vocabulary Cartoons
is to use mnemonics to help your children (or yourself!) to remember new words. This book uses rhyming mnemonics and visual mnemonics to help 3rd through 6th graders learn and understand new words.
Rhyming mnemonics include words that rhyme with or sound similar to another or phrases that have a rhythm and rhyme like "Kids learn a word a min
ute
and never forget
it
" or "Columbus sailed the ocean
blue
in fourteen hundred ninety
two.
" We all have some of these rhymes in our memory that help us recall facts or names.
Vocabulary Cartoons
relies on this learning tool to help increase your child's vocabulary. Here is a fun one from the book:
Visual mnemonics are those pictures your mind creates when you think of a word.
Vocabulary Cartoons
strives to create an unusual, unique picture in your head for each word they present hoping to stick that word permanently in your brain. A few that my children found entertaining:
This is really more of a reference book than a curriculum and could be used in a variety of ways. It appears to have been written for classroom use but is easily adaptable for one or two students. The website has a link for
Teacher Strategies
, most of which are applicable in a small group or classroom setting, but some could be used with one or two children.
When we received our copy in the mail Maggie sat down with it and read it through and Kirk read it when she was done. They retained quite a bit from just reading it through. It would lend itself well to many applications. You could introduce one or a few words per week and discuss the rhyme, the cartoon, and the example sentences, then use the remainder of the week using it in conversation or writing your own sentences with it.
Overall I liked the presentation. Mnemonics are great memory tools and most of the pictures and rhymes are wacky enough that I remember them. A few were somewhat obscure like this one:
I know who Jason is, although I haven't seen any of the movies, but my children have no idea.
A few are creepy and I probably wouldn't want to explain those to my little guys, like this one:
Some seem cruel and I know they are just trying to use the ridiculous to stick the word in the child's mind, but part of me recoils from those like this one:
My final thought is that the idea is a great one and the book is effective but may need monitoring, especially with younger children.
The book is $12.95 and available at
vocabularycartoons.com
. They also offer Vocabulary Cartoons for SAT preparation.
Read other reviews for elementary
Vocabulary Cartoons
from TOS Homeschool Bloggers
here
. If you need the SAT prep level, read those reviews
here
.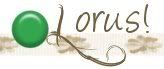 **Any products reviewed by me as a member of the 2010-2011 TOS Homeschool Crew have been given to me free of charge in order for me to provide you with an honest review of the product and/or how we used the product within our family. I do not receive any other form of compensation for the reviews posted on this blog.