MT and I have been using
BrillKids Little Reader Learning System
. MT is feeling very grown up having his own "schoolwork" on the computer.
BrillKids Little Reader
is a program designed to teach babies and young children to read.
I downloaded the newest version of
Little Reader
and began to play with the program. I thought I would need some time to understand how to use the program, but honestly – it is such a simple program that very little preparation is necessary. Just sit down with your little guy (or gal) and start lesson 1.
I watched MT's reactions as he went through each lesson and at first was worried that he was only hearing the words and watching the photos and video clips. Then I got to the Action Words part. The Action Words part is great because the word is presented on the screen in clear solid color type against a white background and an arrow moves under the word as it is pronounced. Then the word is followed by a photo of a child or animal and a short video clip demonstrating the word.
Little Reader
teaches commonly used words, including action words like kick or wave, parts of the body, and animals (MT's favorite part!). The photos change each time, so it is not repetitive. For example, when the word "bird" is presented there is a photo of a Cardinal, but the next time "bird" is shown, it is a photo of a crow or a parakeet. That element of surprise kept MT's attention.
One of the most interesting options of
Little Reader Learning System
is the option to personalize your child's curriculum. You may add your own photos and videos and add photos of Dad and Mom or other relatives.

Little Reader Deluxe Version
 BrillKids Little Reader Learning System
Basic sells for $149.00
(basic is download only) and the
Deluxe version is $360.00
(the in-your-hands physical copy with all of the flashcards, books, activity sheets, etc!). The
BrillKids website
also has many
free downloads
, including printable flash cards, writing sheets, and readers as well as powerpoint flash cards.
I encourage you to download the
14 day trial version
and see if this product is a fit for your family. (Note: the trial version includes Little Math as well!)
Also check out what other members of the TOS Homeschool Crew thought about Little Reader by clicking
here
.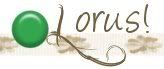 **Any products reviewed by me as a member of the 2010-2011 TOS Homeschool Crew have been given to me free of charge in order for me to provide you with an honest review of the product and/or how we used the product within our family. I do not receive any other form of compensation for the reviews posted on this blog.