PG Key
is a device that plugs into your USB port and offers parental controls for your computer. It is a very simple device but offers a lot of customizable protections. It is a $49 one time purchase with no annual fees.
The
PG Key
:
Blocks use of the computer when the Key is removed.
Enforces time limits on usage.
Blocks or allows specific websites.
Notifies the parent when searches are made for specific keywords.
Records everything done on the computer for the past 60 hours.
PG Key
comes with a quick install guide and it really is very easy to install. Plug it in – create a password and you are done! The set up however takes a little more time and effort. There is nothing in the package to explain how to set up the PG Key. There is a tutorial online, but it really just explained the features not how to use them or set them up.
I chose to set up a kid's user account and not use the
PG Key
on my administrator account. After creating the user account and registering my PG Key, I began to customize my PG Key.
First I set a time limit. I set it at 5 minutes per day (I just wanted to see how it would work!). Then, I allowed two websites that Kirk and Maggie like to access and also blocked one of Kirk's favorite football sites. I set up to have a notification sent everytime a search was made for words they commonly type, like truck and football.
Then I turned the computer over to Kirk. Imagine my glee (and his disappointment) when, just as he found the classic cars section on autotrader.com the computer "locked" him out! (Hee hee – Moms should get the fun sometimes too!). His 5 minute time was up! I was able to use my password to allow him 5 more minutes. I had him attempt to enter sixmanfootball.com and it was not allowed (that was my blocked website).
Later I checked my notifications – which can be sent by email or text – and was notified that "football" and "truck" were typed . I also reviewed the recorded computer usage and was impressed. It was similar to a power point presentation with screen shots of each site visited, including my set up efforts!
Overall I think this could be an effective program. I used a very quick setup that I could test, but plan to take more time setting this up for actual effective usage.
Pros:
It must be physically present – the bright red key is clearly visible and a good deterrent. The obvious presence of the key is a visual reminder that someone may be seeing what you are doing on the computer.
The settings can be modified – sites can be added or removed from the blocked/allowed list as needed.
Unless you give your children the password they cannot override the features.
The record feature is unique and helpful from a school standpoint as well as a safety standpoint.
Cons:
I did not like the time feature* (except for the fun it afforded me!) and this is why: The time limit is per day and with four kids that eventually will use the computer I would have two choices:

1. Set a combined time limit – then manually be sure each child does not go over their portion of that time. (This I already do without the PG Key!
2. Set an individual time limit and use my password to override it each time a new child needs to use the computer.
*(The time limit is optional – you do not have to use it when you install the PG Key)
There is so little instruction. My issue with this is that I am exactly the person this product was designed for: a parent with limited computer knowledge with children that are much more computer savvy. I would like to see more detailed instructions on the set-up and some suggestions for keywords to block. The tutorial did reference websites with information for parents about protecting their kids. But a quick list of keywords would have been nice so I didn't have to start by searching other websites for warnings on what my kids might try looking for.
If there was really a problem, there is no way to know which child is the offender – unless you have a separate user for each child and each child protects his user password and never lets another child use his account. Since I only created one extra account for all of the kids, I don't know if the screenshots recording would differentiate between users either.
Final thought: The best online safety feature comes from parental presence. But, since the day will come when they will have to control their own behavior online – the PG Key is a good training tool for online independence.
Read the reviews from other TOS Homeschool Crews
here
.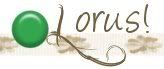 **Any products reviewed by me as a member of the 2010-2011 TOS Homeschool Crew have been given to me free of charge in order for me to provide you with an honest review of the product and/or how we used the product within our family. I do not receive any other form of compensation for the reviews posted on this blog.