Read, Write, and Type
is a fantastic learning game from
Talking Fingers
. I received a one year online subscription to Read, Write, and Type for the purpose of reviewing it and sharing my thoughts here on my blog.
Read, Write, and Type
is aimed at children learning to read or struggling readers.
Read, Write, and Type
is not just a reading program though, it is also a Typing program, teaching children to type using proper hand position, instead of hunt and peck.
Read, Write, & Type
is in a game format. The premise is that the letters in the keyboard are taken by "Vexor the Virus" who does not like stories and decides to steal the letters to keep them from creating stories. Two talking hands, Lefty LaDee and Rightway McKay need your help to type and rescue the letters from Vexor. Vexor offers one letter or blend at a time and you must beat him at a game to win the letter back. The games encourage you to position your hands correctly on the keyboard and type the letter or letters used to make the sound that is at the beginning, middle, or end of a word.
I used RW&T primarily with FRitW. FRitW recently turned 6 and is quite good at math, but has very little interest in letters and their sounds. We have spent some time discussing that letters have sounds and that those sounds combine to make words, but he has not really retained much of that information.
As I am not a huge fan of our children using the computer I probably wouldn't have looked at this program had I not received it to review, but FRitW loves computers and electronics and he was very excited to have a "computer game" to play. We began using
Read, Write, and Type
the day we received access.
FRitW wanted to play everyday until he reached a level that was too difficult for him. We spent some time working with the activity book that was provided by
Talking Fingers
and then returned to the game. I found that we could go back and play some of the games he had already played and worked to improve his score.
What I liked about this program:
FRitW has retained much of what he learned playing this game. I am sure of that because these are some letters we have not worked on outside of this game. We were at a restaurant and he pointed out several letters he recognized and knew their sounds.
The letters are usually identified by their sounds and the name of the letter is only mentioned occasionally.
There is some repetition in teaching the sounds, but the variety of games makes this fun and interesting, not boring.
Things I did not like:
My internet is not the fastest and the pauses in the game were frustrating and discouraging to me and the children. There is a CD version of the game that should overcome this issue if you have dial up or a poor internet signal.
The game moved very quickly into words that were above FRitW's level. He made it easily through the first 4 levels, but struggled in the second set of 4 levels. By the time he passed the 8th level with Maggie's help, he was unable to play at all.
FRitW was distracted by having to place his fingers on the proper keys. Since this is not something that can be detected by the program it does not affect game play so I allowed him to use one finger. I do think that an older child with some phonetic skill would benefit from the typing.
Overall I was very happy with the game and will continue to use it for FRitW for the year I have access to it. In addition I was given a second free spot and plan to use it for Maggie to improve her typing skills.
Read, Write, and Type
is available from the
Talking Fingers
website. You can purchase it in
CD format for $79.00
which includes the program, an activity book, 18 stories (available online) and stickers and a practice keyboard card. This would be the best deal for a family with 3 or more children using the program. I received the
online access
which is offered at $35 for one child, $55 for two, or $70 for three children. The online access is a
five year
subscription and includes downloadable activity book and stories. Stories to reinforce the letters learned are available on the website and we also received an e-copy of the activity book.
See what other TOS Homeschool Bloggers thought of this project
here
.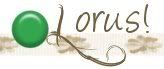 **Any products reviewed by me as a member of the 2010-2011 TOS Homeschool Crew have been given to me free of charge in order for me to provide you with an honest review of the product and/or how we used the product within our family. I do not receive any other form of compensation for the reviews posted on this blog.