I will just start this review by saying that I LOVED this product! I received a sample package of Yuck from
Buckets-O-Fun
. The package contained Chunky Yuck, Saucy Yuck, Sticky Yuck, and Snowy Yuck. With the samples I got some information pages with Yuck games and instructions and a Science pamphlet. All six of us gathered at the kitchen table to try out the science experiments.
First I should tell you what Yuck is. Well, honestly I don't really know. I know it is a polymer and I now know the definition of a polymer, but Yuck is still hard to explain. Yuck comes in different textures and each hydrates to a different consistency that is described by its name - 'Snowy' Yuck looks like snow when it is hydrated, Chunky is chunks, etc.
iSecond, you may wonder what you do with Yuck. Well, it is definitely an interesting way to study polymers. There are several fun games you can play with it. Some of my crewmates mentioned sprouting seeds it in - read some of the reviews to see if that was a success. Oh, and my sister and I...
...wait - First maybe I'll tell you about our experimentation with Yuck.
We started with
Chunky Yuck
. Chunky has the largest particles and therefore takes the most time to fully absorb the water.
 
Adding water to Chunky Yuck

Chunky Yuck in water

Fully hydrated Chunky Yuck

The chunky yuck takes the longest to hydrate. We did the other three very quickly:
Saucy Yuck
:

Saucy Yuck as it absorbs our water

It was similar in texture to applesauce
 
Snowy Yuck
:

The fine white powder absorbs the water so quickly!

Really looks like snow! It isn't cold and won't pack into snowballs.

Add salt to a little Snowy Yuck - watch what happens!

Sticky Yuck
:
We learned instantly that we should have stirred AS we added the water to Sticky!

Dad stirred and stirred the Sticky Yuck and success! - a consistency similar to snot. (Hmmm... should I really call that success??)

You can even blow bubbles in it. We didn't let MT try this - be careful to blow not suck!
We had a wonderful time playing with the Yuck. We checked it over the course of several days and added additional water and froze some.
The science part was fun, but the Sticky Yuck just begged to be used in a practical joke! So...I asked my sweet sister to help me out.
We asked Rich (our brother) and Unk (might as well be our brother) to pose for a little family photo with their dear sisters (Jill & I) then as Maggie snapped the photo, Jill & I pretended to sneeze and 'slimed' them with Sticky Yuck! Hee Hee! Ahem, I mean,um, all in the name of Science and product reviews!
Back to the serious stuff: You can purchase Yuck products at the
Buckets-O-Fun website
and while you are there take a look at their other products. They have YuckZookas and X-Force Eliminator and tints for Yuck!
Oh, and please note the warning not to wash it down the drain! We used it inside and just wiped our hands with paper napkins. You may also want to use it outside for easier clean up.
Click
here
to read reviews by other members of the TOS Homeschool Crew.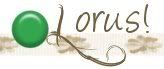 **Any products reviewed by me as a member of the 2010-2011 TOS Homeschool Crew have been given to me free of charge in order for me to provide you with an honest review of the product and/or how we used the product within our family. I do not receive any other form of compensation for the reviews posted on this blog.