Need a customized handwriting page or a activity sheet to enhance your math lessons?
KBTeachers
has that!
KBTeachers
is a website that allows you to choose and create a variety of worksheets for use with your children. Printable pages are divided by subject categories such as English, Math, and Science so you can quickly locate a subject of interest. There are pages for a variety of ages as well, with Math pages starting at simple counting and money recognition and progressing into some basic Algebraic problems.
I rarely use worksheets, but I spent some time exploring the site looking at the offerings and found lots of fun pages for my little guys, my favorites being Fall themed counting pages. I discovered I could also create a
counting and adding page with animals or vehicles
. This was a definite hit. FRitW and MT particularly liked counting motorcycles, tractors, and tigers. This was left to right counting practice for MT and FRitW loves to add groups of things, so it was good for him too.
I could also generate worksheets with words and letters for FRitW to trace and copy.
Handwriting worksheets
could be made in a typical stick and ball manuscript or cursive. This may be a problem if you use an italic form of manuscript.
So far most of the things I found were for the little boys, so I made it a point to search for worksheets for my older two. I really didn't find anything I would use for Kirk (although there were some history worksheets specifically geared to highschoolers), but I found some activities that Maggie might enjoy. There were some human body worksheets for labeling bones and muscle groups and some math pages addressing order of operations, ratios and fractions.
Another interesting concept offered by
KBTeachers
is Webquests. A
Webquest
is a worksheet with clickable links to study a specific topic. Included are questions to answer after reading the internet based information. Topics for November included Marie Curie, Veterans Day, Thanksgiving, and Charles Schulz. I like the idea of a Webquest and found some that interested me but found several links broken or incorrect. So before turning this over to your student, be sure to check out the links.
One thing that is important to remember about
KBTeachers
is that it is not a curriculum. It is a resource for activities to supplement your own curriculum.
The Premium membership fo
KBTeachers
can be accessed for free with a 10-day trial and has a 30 day money back guarantee. (See the home page for details.) Premium membership is $29 for 12 months and $49 for 24 months and gives you access to everything on the site. You cannot save the worksheets to your hard drive, but you may print as many as you need.
See what other TOS Crew members thought about KB Teachers.com by clicking
here
.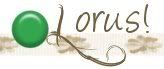 **Any products reviewed by me as a member of the 2010-2011 TOS Homeschool Crew have been given to me free of charge in order for me to provide you with an honest review of the product and/or how we used the product within our family. I do not receive any other form of compensation for the reviews posted on this blog.