Maggie and I have been busily sewing on our
Pioneer Patchwork Quilt
from
Corps of Re-Discovery
.

Clockwise, from top right: batting, precut squares and bobbin of thread, backing fabric with blue yarn to tie the quilt, and instructions.

This
Quilt Kit, which retails for $14.99
(but is on sale right now for $11.99)
contains almost everything you need to create a doll sized quilt. Above is a photo of our quilt kit - aren't the colors pretty?
We supplied sewing and yarn needles,scissors, and a fabric marker to complete our quilt. All of the squares are precut and there are a few extra squares so you can create your own design. The instructions were clear and simple.
Maggie began by laying out all of the squares in a pattern until she was pleased with the design. Then she used the fabric marker to draw a line 1/4 inch from each edge of the squares. This was suggested in the instructions, but is not necessary, just helpful. We did it to give her a clear line to follow as she hand stitched the squares together.
Maggie and I both sewed squares together, chatting as we stitched. I have always loved the Laura Ingalls Wilder books and Maggie has recently read through the series, so Laura came up often in our discussion. The sewing reminded Maggie about how fine Laura's sister Mary's stitches were, even after she went blind. It was fun to try to create tiny even stitches although ours were probably more like Laura's than Mary's! Imagine sewing all of your clothing by hand!
There are six 9-patch blocks in our quilt and it only took about 20 minutes to handsew one block from start to finish. We spread our project over several days.
Here is Maggie tying her quilt:
This was a quality product. I have been sewing for most of my life and I was happy to see decent cotton fabric, good heavy thread, and clear, easy instructions. This would be a wonderful supplement to any study about Pioneer times, or even a great handmade Christmas gift.
Personally, I enjoyed spending time with Maggie, chatting and teaching her the stitches my Mom taught me. I highly recommend this
Quilt kit
for any age girl or boy that is interested in learning to sew. Even a young child could do this with help and input from a parent.
Other members of the TOS Homeschool Crew reviewed this kit and several other kits from
Corps of Re-Discovery
. To see what each member reviewed and what they thought of their projects - click
here
.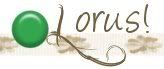 **Any products reviewed by me as a member of the 2010-2011 TOS Homeschool Crew have been given to me free of charge in order for me to provide you with an honest review of the product and/or how we used the product within our family. I do not receive any other form of compensation for the reviews posted on this blog.