I love to read with my children. There is just nothing like cuddling with one of the little boys and sharing a book. We read the same books over and over. When they choose a favorite they don't tire of it easily. One of those that Dad and I will be reading frequently is
Good Morning, God
.
Good Morning, God
is written by Davis Carman and Illustrated by Alice Ratterree. The first time I read it to MT he was captivated by the illustrations. They alternate between black and white pencil drawings and full color artwork. The book is simply beautiful.
We loved the active little boy - jumping, running, and climbing through the book. He does the same things our little boys do: plays with his brother and sister, looks through a magnifying glass at a ladybug, rides his bike.
The book is written to cover each day in a week, beginning and ending with Sunday.
Good Morning, God
is wonderful to share with your children as a simple bedtime book, but it can be much more as well. The front of the book has a page of suggestions for how to use this book. At the end of the book are questions and activities for each day of the week. There are activities appropriate for ages 1-8 years ranging from drawing a picture or reading scripture to simple discussion questions.
You don't need anything else to enjoy this book, but your children might enjoy the coloring book Apologia Press has created to go with it. It is $4.00 and you can find it by clicking
here
.
Good Morning, God
is available through the
Apologia Press website
. It is a sturdy, lovely, hard cover edition priced at $14.00.
Other TOS Crew members also reviewed this book, click
here
to read some of the other reviews.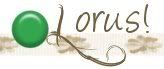 **Any products reviewed by me as a member of the 2010-2011 TOS Homeschool Crew have been given to me free of charge in order for me to provide you with an honest review of the product and/or how we used the product within our family. I do not receive any other form of compensation for the reviews posted on this blog.