Tiny Planets
is an online universe created so children can play in a safe environment. Tiny Planets main focus is to encourage children to learn more about space and be ecologically responsible.
Tiny Planets is the home of Bing and Bong, two little fuzzy white aliens that fly through space on a souped-up couch. There are six areas to the website:
My Tiny Planets
- "Cadets" earn their own planet. The planet has limited atmospheres and foliage until the cadet either earns or buys more things for his planet. Stars are earned by playing games or maneuvering around space. The planet parts that must be purchased may be done with 'keys' which must be bought by parents.
Tiny Planets TV
- This area is for watching Tiny Planets television episodes. Many of them correlate with Tiny Planet Books and Lesson Plans.
Tiny Planets Labs
has a number of games that require critical thinking.
Tiny Planets Learning
includes lesson plans using Tiny Planet TV and Books. There are printable worksheets to strengthen counting and letter sound skills.
Tiny Planets Books
has online story books about Bing and Bong.
Tiny Planets Fun
has games and puzzles. Bong's Corner has printable comics, mazes, puzzles, and coloring books. Bing's Corner has online interactive games.
Tiny Planets
has a number of child safe policies in place. There are no advertisers and all material is designed to be child friendly. If you choose to create cadet accounts for your children the names are created by the site to avoid inappropriate name choices. If your cadets choose to "chat" with other cadets online, they must choose from a list of preprogrammed questions or emoticons on the site. This is to prevent inappropriate language or exchange of personal information.
There are free books, TV, and games throughout the site, but some things are available only with the purchase of 'keys'. Keys are available through the parent account.
Key prices are as follows:
10 keys - $1.95
25 keys -$3.95
85 keys - $9.95
250 keys - $25.95
600 keys - $49.95
Books and TV episodes seem to average around 10 keys each. Items to add to your planet were 2 to 5 keys each. Once you purchase something, it is yours to keep. Don't forget that some items can also be purchased for stars which are earned by the cadet.
We had an account for each of our four children. Since this was the first time we had ever played on a site like this, we were hesitant at first. Each of us tried different portions of the site and there is definitely a learning curve. We never did chat with anyone, although I finally discovered how to. We found out that the ship shooting at FRitW repeatedly was actually sending him messages, asking him to come visit his planet and just saying hello. Unfortunately, FRitW cannot read so that limited his conversation skills!
Many of the games did not have clear instructions. We did figure out some games, but some we just gave up on. This may be a result of Mom being technically challenged or a lack of familiarity with gaming sites but it was frustrating especially for Kirk and Maggie (and me!).
Overall, FRitW enjoyed the site more than any of the other kids. MT just didn't understand what he was supposed to do on the games, and he didn't want to sit still to read the online books or watch the TV episodes. Kirk spent some time exploring but felt it was too childish for him. Maggie played several games in the Fun area and the My Tiny Planets area but mostly helped FRitW navigate the site. FRitW definitely enjoys Tiny Planets - and is in fact rather impatiently waiting for me to complete this review so he can have access to the computer to play some more. He, with help, explored and enjoyed far more of this site than anyone else.
I think that the free portions of
Tiny Planets
are sufficient to see if this site is a good fit for your family and if you enjoy it, the cost for keys is very reasonable. Personally, I appreciated the scripted comments for chatting and other security measures. I found several printable games and puzzles I think the kids will enjoy and I think that FRitW and maybe Maggie will continue to visit the Tiny Planets site.
Several of my TOS Crew members also reviewed this site. Please click
here
to see what they had to say.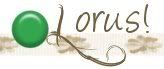 **Any products reviewed by me as a member of the 2010-2011 TOS Homeschool Crew have been given to me free of charge in order for me to provide you with an honest review of the product and/or how we used the product within our family. I do not receive any other form of compensation for the reviews posted on this blog.