Gnu

Gnu Calf
Schleich
. That one word, in our family, is enough. Long time fans of Schleich animals, we were thrilled to get to do a review for this product. Once the kids heard we would be receiving Schleich figurines, they started a wish list! When the package was received and
torn into
opened I had to hunt down the animals to be sure I knew what we had received because they had already been divided up. We received the 8 animals pictured in throughout this post.

Indian Elephant Calf


Not every animal we own is a Schleich animal. That is why I know that Schleich makes the best animals and figurines. The detail is fantastic, the quality impressive, and the variety amazing! When Schleich makes a horse, it isn't just any horse; it is a specific breed of horse, with correct coloring and markings.

Donkey

Przewalski's Horse

As an example of the detail in these animals, I took a snapshot of one of my parent's donkeys. Tahoe is a bit grayer than the Schleich donkey, but other markings are similar and the way he holds his ears is the same.
I took some photos of our Schleich animals the day we received them and thought the Gnu looked very protective of its baby.
In addition to the Schleich we received for this review, we own a Nativity set and a number of other animals including a family of deer, a family of zebras, a fox, rabbit ,a hedgehog, an owl…

Okapi

We do not use these in a school-type setting, but they are a fabulous learning tool. As the kids played with these, they asked lots of questions. We talked about where these animals would live in the wild and which we have seen at the zoo. Maggie wondered what sound an Okapi might make and we discovered it was in the giraffe family, not the deer family as we first thought. We discussed the differences between African, Asian, and Indian Elephants.

None of the questions were structured or planned. As the kids played these things just came up in conversation. This is the kind of learning that sticks!

Swabian-Hall Pig

Dartmoor Pony


Schleich figurines are widely available; we find them at farm and ranch stores, school supply or science stores and some toy stores. Use the
store locator
at the Schleich website to find a retailer near you or online. These toys are unbelievably durable and very much worth their price.

Oh, and
Schleich
also has knights, dinosaurs, vehicles, fairies, and Smurfs – something for every child or collector!

Check out the other TOS Homeschool Bloggers reviews for Schleich
here
.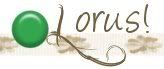 **Any products reviewed by me as a member of the 2010-2011 TOS Homeschool Crew have been given to me free of charge in order for me to provide you with an honest review of the product and/or how we used the product within our family. I do not receive any other form of compensation for the reviews posted on this blog.