TenMarks
is an online math program that encourages your student to do his or her best and receive a perfect score of 10 out of 10! Ten Marks consists of a video lesson and virtual worksheets of ten questions each. The student is given unlimited access to the learning video and hints to help them succeed at each worksheet. As additional motivation the completion of worksheets unlocks games to be played as a reward for the hard work.
TenMarks
is created for 3rd through 12 grade students, so I set up Kirk with Algebra 1 and Maggie with the 6th grade curriculum. I received an email each week stating that 4 worksheets had been assigned for each child and the date they were due. Kirk and Maggie simply went to the website, logged in, and completed their worksheets. (I did not notice that they also had tests assigned, however, so we got behind on those.)
TenMarks
did not work for our family. I asked Kirk to stop and took over his account to see for myself why he disliked it so much. Maggie continued using it throughout the review, but struggled with the presentation. Now, I feel that this is strictly a personality issue. Neither is overly competitive so the 'perfect 10' was not a big motivator and they had no interest in the certificate showing that they understood the concept. Also, neither learns well from verbal explanations, both would prefer to read the explanation. The videos did have a 'whiteboard' type feel but the teacher's handwriting was difficult to decipher and the explanation spoken, and only examples were written. A written explanation would have made much more sense to both kids.
I used Kirk's program for a couple of weeks and did fine, but found some errors. One test had two incorrect answers - and although I immediately sent feedback and received a quick response, the 30 minute test limit meant that both of my answers, which were correct, were marked wrong. I went back and found that the answers had been corrected, but my score had not been corrected. This is no big deal for me, since I passed Algebra 1 many years ago, but as a student I would not have been too thrilled to have a 90 on my record when it should have been a 100. (I believe that would have been corrected if I had sent a request.) When we found errors on worksheets, we submitted feedback and waited for the correction before continuing the worksheet.
So, although it was not a good fit for our family, some things I liked about
TenMarks
are:
The student can watch the video lesson right from the worksheet, without penalty.
If the child uses too many hints they might have to do the worksheet over. Since the hints are problem specific and get you very close to the answer if you use all three hints, this is a clear indication that you do not understand the concept.
The worksheets are not timed, so there is plenty of time to figure out a problem and watch the video if necessary.
If you stop in the middle of a worksheet your answers are saved and you can start where you left off and even change or correct your previous answers.
When you finish the worksheet you have one chance to go back and correct your answers so you can receive a perfect score.
If you do not complete your 4 worksheets by the due date, they do not assign 4 additional worksheets, instead you receive enough worksheets to add up to a total of 4 for the week. This is nice because you don't face the possibility of having 16 worksheets facing you if you get behind!
You can pause the program for vacation, sickness, etc.
Customer Service was quick. As stated previously, I sent feedback on a few errors and although I did not always get an email response, I did find corrected answers within 24-48 hours.
TenMarks
is $10 per month, $49 for six months, or $89 for twelve months, per student. They offer a free trial for parents or homeschoolers. You may choose the age and subject and try sample worksheets, videos, and hints.
Many TOS Crew members also reviewed TenMarks. Please click
here
for their thoughts about this math program.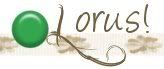 **Any products reviewed by me as a member of the 2010-2011 TOS Homeschool Crew have been given to me free of charge in order for me to provide you with an honest review of the product and/or how we used the product within our family. I do not receive any other form of compensation for the reviews posted on this blog.