Times Alive Software
from
City Creek Press
is a multiplication learning program that teaches the zeros through nines tables. It is based on a book entitled, Times Tables the Fun Way. The software is a designed to introduce or reinforce multiplication tables.
Times Alive uses rhymes, stories, and songs to reinforce multiplication tables. City Creek Press has an article entitled
Why It Works
which mentions that this more interactive, story-based method is more effective than rote memorization or flash cards. It is colorful and the songs are catchy, but our family found it to be confusing.
My husband, myself, Kirk, and Maggie all tried the program and felt that it was more difficult to remember the story and why it related to the facts than it was to just understand why 3 sets of 4 would make 12. FRitW and MT enjoyed some of the songs and stories, but of course are too young for the understanding of multiplication.
I definitely feel that this would be a more positive approach than flash cards or rote memory for mastery of multiplication tables. I did not like the method used to teach the 2's table or 5's table - which was using your fingers to count by 2's or 5's. The 5's table was also taught by referring to a clock. As this would reinforce telling time, I felt this would be a more effective way to teach.
I had a very hard time with many of the individual facts. Some of the stories were very hard to follow, so the story overwhelmed the fact. I have heard that sometimes the most ridiculous story or picture will help trigger your memory, so that may be very effective for some children.
Be sure to watch some of the videos featured
here
to get an idea of how the program works. The little boys particulary liked this story:
Some things I appreciated about
Times Alive
are:
There is a lot of repetition - for each table or fact there is a story, a song, a game or coloring activity.
Facts are seen multiple times as quizzes and games repeat the facts learned already.
As a parent it is easy to see exactly what your child has mastered and what they need to work on.
The activities intersperse learning fun (in the songs, stories, and coloring pages) with quizzes and tests.
Times Alive
is available from City Creek Press in download or CD versions. Download for
Windows
or
Mac
are $44.95 and the
CD version
retails for $48.95.
Click
here
to see what other Crew members thought about Times Alive by City Creek Press.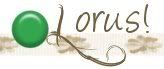 **Any products reviewed by me as a member of the 2010-2011 TOS Homeschool Crew have been given to me free of charge in order for me to provide you with an honest review of the product and/or how we used the product within our family. I do not receive any other form of compensation for the reviews posted on this blog.