There are hundreds of homeschooling resources available to parents today. Sometimes the hardest part of schooling is finding a way to use those resources in a cohesive way.
Easy Classical
is a company that makes it their goal to help you do just that. They have created various schedules to help parents teach their children with the Classical method. They provide Complete Curriculum, History, and Science schedules.
I received a copy of the
Easy Classical Early Modern History Schedule
to review. Early Modern History covers the time period from the discovery of America to 1815. This schedule is aimed at the K-6th grade level and is designed for a 36 week school year. It is written from a Classical Education standpoint.
First, I want to say that I did not use this with my children. My review was based on reading the schedule and viewing samples of related materials online to determine if it was something I could or would use in my home school. I did have a few of the resources scheduled and I referred to these as I reviewed the schedule. Second, I do not use the Classical Method, but am more of an eclectic, with Charlotte Mason leanings type of homeschooler. I say these things now because I think they have a direct impact on the way I conducted my review as well as how that review may apply to my readers.
The schedule itself appealed to me because of the clear, easy to read layout. I liked the blue bars that divide the subjects and the icons to remind the parent of mapping exercises or summaries that need to be done. A" yellow sticky note" on each week's schedule identifies supplies needed for the next week.
The weekly schedule included History readings, Writing activities, Geography lessons, read alouds and a project. The weekly schedule page also included explanations or questions for discussion or comprehension. Each week also includes a comprehension quiz with instructions to administer it orally or in writing depending on your student's abilities.
The final portion of the schedule consists of a series of art instruction pages. These correlate with specific lessons and offer a step-by-step plan for a line drawing of an object related to the lesson.
The schedule is based on recommendations found in Susan Wise Bauer's book
The Well-Trained Mind: A Guide to Classical Education at Home
. I have not read this book and therefore do not know how the reading of this book might change my perception of this schedule, but I felt that the schedule is very adaptable. Easy Classical encourages the use of notebooking, reading living books aloud, dictation, and copywork - all methods we use in our home school.
The Early Modern History Schedule includes a list of scheduled read alouds, a list of supplemental reading books , and a list of picture books, all related to the time period. Easy Classical maintains a list of recommended resources with links to store with the best prices. You can see that
here
. We found that although our small local library had very few of the books, we do have several in our family library and most are available through our favorite homeschool store.
Easy Classical Early Modern History schedule
is available in a 3 hole punched notebook form for $35.95 or a digital form for $29.95.
Read what the other Homeschool Crew members thought by clicking
here
.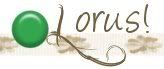 **Any products reviewed by me as a member of the 2010-2011 TOS Homeschool Crew have been given to me free of charge in order for me to provide you with an honest review of the product and/or how we used the product within our family. I do not receive any other form of compensation for the reviews posted on this blog.