I have had the chance to review the new Holman Illustrated Bible Dictionary for Kids, and I love it! The dictionary is a large, colorful, hard-bound book with more than 200 pages of definitions, pronunciations, scripture references, and pictures. Although it is a large book, it is not too heavy or unwieldy for a smaller child. The dictionary is designed to be used by children Kindergarten age to preteen.
Although this is a dictionary for KIDS, I found myself turning to it many times. I used it to look up information about cities and maps, Hebrew festivals, and the temple and tabernacle during my Bible reading time. Kirk read it for fun, and I had to go looking for it in Maggie's room a couple of times because she had it for bedtime reading.
This Bible Dictionary is colorfully illustrated and well laid out, which made it easy to use as a reference or as a starting point for study.
Particular things I appreciated:
There are lots of well marked, well labeled maps.
Where possible, actual photographs are used (photo of a stone manger from Solomon's time, photos of Mount Sinai, various places in Jerusalem, etc.)
The pages of 'foods in Bible times', insects, birds, and others. Again actual photographs are used.
Similarly, the page of the Apostles, Jewish Festivals and Feasts, Names of God - all of these are grouped with their definition and have scripture references and brief introductions/explanations.
Definitions include people: Abraham, Paul, etc, places: Siloam, Jerusalem, etc, things, and ideas.
Each entry has one or more scripture references.
Delicate subjects were handled very nicely.
This is a book that will continue to see lots of use in our home over the year and if it disappears into Maggie's room again - I know where to find it!
The Illustrated Bible Dictionary for Kids can be purchased for $14.99 at the
Lifeway website
. You might also find it at local stores or other online sellers. For an inside look at this book click
here
and click the small "Google Preview" button.
Click
here
to read reviews from the other TOS Homeschool Crew members.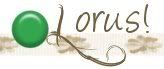 **Any products reviewed by me as a member of the 2010-2011 TOS Homeschool Crew have been given to me free of charge in order for me to provide you with an honest review of the product and/or how we used the product within our family. I do not receive any other form of compensation for the reviews posted on this blog.