I received a copy of
Maestro Classics'
Peter and the Wolf to review with my family. Peter in the Wolf by composer Sergei Prokofiev was written specifically to introduce children to the instruments in the orchestra. It is a fascinating piece and I was thrilled to have such a fun way to present it to my children.
Maestro Classics
has created a series of CD's called "Stories in Music" to encourage children and their parents to listen to and learn more about classical music. Peter and the Wolf, Mike Mulligan and His Steam Shovel, Casey at the Bat and others are included in this series.
I received an audio CD and a booklet filled with games, puzzles, and interesting information about Peter and the Wolf and Russian music and instrument. The CD features Peter and the Wolf performed by the London Philharmonic Orchestra. The performance is definitely a central part of the CD, but all of the additional information and experiences included are what makes this an excellent purchase.
Maestro Classics
has created an entire learning unit in this product. There is a short biography of composer Sergei Prokofiev, an introduction to the instruments and the character they represent, the symphony orchestra presentation with and without narration and even a performance by a Russian trio using traditional Russian instruments.
While listening to the CD, I showed the kids pictures of the instruments as they were introduced and we identified which represented Peter, the duck, the wolf, the hunters, etc. MT particularly enjoyed finding the correct instrument picture as each character 'appeared' in the music. The older kids enjoyed listening as well - they just weren't as cute as the little guys dancing around and shooting their 'guns' when the kettle drums played.
We listened to our CD multiple times, in fact it is playing as I write this. I love the music and the story it tells. I highly recommend Peter and the Wolf or the other
Maestro Classics
productions for any family that wants to expose their children to classical music. The CD's are available for $16.98 (and right now there is a sale - 3 for $45!) from the Maestro Classics website.
Titles available are:
Mike Mulligan and His Steam Shovel (our next purchase!)
Casey at the Bat
The Tortoise and the Hare
The Story of Swan Lake
Juanita the Spanish Lobster (available in Spanish or English)
The Sorcerer's Apprentice
Peter and the Wolf
Of course, I am not the only TOS Homeschool Crew member to have reviewed Peter and the Wolf. Click
here
to read the reviews from other Crew members.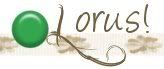 **Any products reviewed by me as a member of the 2010-2011 TOS Homeschool Crew have been given to me free of charge in order for me to provide you with an honest review of the product and/or how we used the product within our family. I do not receive any other form of compensation for the reviews posted on this blog.