Speekee TV
is a Spanish Language Immersion program for children ages 2-10. I received access to ten online episodes to review with my family. Speekee TV is filmed entirely in Spanish, with native speakers as the actors. Each episode centers around one topic: La Playa (the beach), El Zoo, etc.; and covers many words related to the topic. They are live action episodes, starring Speekee (a puppet), Dino and Lupi (sock puppets), Jim (an adult) and various children and are approximately 15-20 minutes each.

Speekee, Dino, and Lupi

Speekee has received mixed reviews in our home. Since FRitW and MT are within the target age range, I will share their thoughts.
FRitW: "I do not like Speekee at all." That is his direct quote - however, he always ends up watching when I turn it on and has asked to watch it twice. He likes that he can choose an episode and not just watch them in order. His favorite episode is La Estacion. He has not learned to speak any new Spanish words at this point, but he is understanding some words. I asked him what "pantalones" are and he knew!
MT: "I love Speekee!" He could and has watched Speekee over and over. He loves to watch the episodes 2-3 times in a row. He hasn't learned any new Spanish words either and doesn't seem to have an understanding of any new words either. He says his favorite part of Speekee is the Adios song, but he doesn't understand that 'adios' means good-bye even though we have discussed it.
My thoughts: I think this program is very effective. We only have received free access for a short time and during the Christmas holiday time we only watched it sporadically. The kids also wanted to watch all of the episodes, which I thought was best since we are reviewing the product. If we subscribe (which we are seriously considering once our access ends) we would have time to watch all of the episodes multiple times. I think the repetition of each episode could not fail to teach children Spanish words.
I really loved the links to worksheets and the activity suggestions to correspond to each episode. Each episode has a page for drawing a picture of the topic (La Playa, El Parque - the park, and others) and several other worksheets. We did not use many of these yet, because we watched a different episode each day. In my next couple of weeks of free access I plan to focus on one episode a week. We are going to make sock puppets (activity suggestion from the website) and play dress up - identifying our clothing by its Spanish name (from the La Casa episode).
I also like that it is completely in Spanish. I get very annoyed by television characters that speak in Spanish and then translate themselves: "Lo no se, I don't know" "Here are my pantalones, my pants." This really bugs me, because no one actually speaks, communicates, talks outloud, that way. ~hee hee!~ I cheated as I watched the episodes with the boys by having the closed caption on. Well I didn't do it on purpose, but I couldn't figure out how to turn it off. It thought it helped me understand, but the boys understood quite a bit without being able to read the captions, so maybe I need to get it turned off!
Speekee TV
is available as DVD's or online episodes. The online access is available for
$7.50 per month
. This adds up to $90 per year for unlimited viewing of the episodes for the entire family. They also offer a two week free trial of the online episodes.
Of course other members of the TOS Homeschool Crew reviewed this product. Click
here
to see what they thought about Speekee.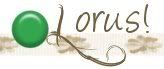 **Any products reviewed by me as a member of the 2010-2011 TOS Homeschool Crew have been given to me free of charge in order for me to provide you with an honest review of the product and/or how we used the product within our family. I do not receive any other form of compensation for the reviews posted on this blog

.