From the first time I saw the name of this science based series from The Old Schoolhouse Magazine, I was intrigued. Then when I read the topics covered - I knew I had found a product that would fit our homeschool perfectly!
Kirk explains graphing to FRitW. They are graphing the locations of Cicada Killing Wasp burrows.

Yes, it's an odd look on his face - but I think it is pride in his graphing!?


Looking for things that are similar in size to the Cicada Killing Wasp - door knobs are almost 2 inches wide...

fingers are more than two inches. Many other things were measured along the way!

I chose the
Cicada Killing Wasp Curiosity File
because we have seen so many of them in our yard. They are humongous wasps and look pretty scary. We definitely have made it a point to avoid them in the past. But I have learned so much from this study, that I and the kids will look at these fantastic creatures differently in the future.

Researching Average Monthly Temperatures for our area.
We enjoyed this study so much, and learned so many new things, that I am having to fight the temptation to tell you all about Cicada Killing Wasps! But my post is really about how we used and what we liked about
The Curiosity Files
, so here we go:

A little "Oval Art" The wasps build oval shaped burrows, so we drew overlapping ovals and colored them in.

First, I'll give you an overview of study. There is a fact filled, conversational style introduction to the subject. This was very interesting and we learned a lot about Cicada Killing Wasps, their eating habits, life expectancy, predators, etc. We enjoyed the photos sprinkled throughout the reading part. Once we read the information, we chose some followup activities.
Preparing an insectiSNACK!
There are so, so many possible activites. There are art projects, math puzzles, copywork pages, Bible verses and application, vocabulary and grammar skills lessons and snacks! There are links for further study included as well. I am still impressed with the number of activities directly related to, or spin offs from these wasps. (You might want to ask my kids about the "I'm a Little Cicada-Killing Wasp" song - I actually thought I performed it pretty well, or at least pretty memorably…)

We aren't having locusts and honey, we are creating wasps out of honey!

The pictures I sprinkled throughout are from just one session, and I found that there were activities for multiple ages and abilities. The series is aimed at ages 8-13, but the topics are so interesting that I included everyone!

A selection of deliciously peanut buttery Cicada Killing Wasps. Now tell me we don't eat good in this house!

The Curiosity Files are available from The Old Schoolhouse Store. The 9-pack bundle is available as an
E-Book - $46.00
or on
CD - $49.00
. Check the TOS store for pricing on individual titles.
OK - just a few interesting facts: Red-Velvet Ants are the main predator of Cicada Killing Wasps. A Cicada Kiilling Wasp's sting is not as painful as a Red Wasp's (and that's hard to believe when you see those monster sized Cicada Killers!) Cicada Killers are unlikely to sting, kind of like Mud Daubers - they just aren't aggressive (unless you're a cicada.) They spend about 90% of their lives underground and adults only live 2-6 weeks.
Sorry, I just had to share ~sheepish grin~but oh, there is so much more! I can't wait to delve into a few of the other Curiosity Files!
Click
here
to read about some of the other Curiosity Files, TOS Crew reviewers tried out several of the topics!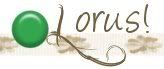 **Any products reviewed by me as a member of the 2010-2011 TOS Homeschool Crew have been given to me free of charge in order for me to provide you with an honest review of the product and/or how we used the product within our family. I do not receive any other form of compensation for the reviews posted on this blog.