You are walking through the forest when you hear the sound of soldiers. Quickly, you hide behind some bushes, just in case they are enemy soldiers. You are very glad you hid because they are the soldiers of the Evil King Wartain. A barred cart is in their midst and you are able to see a young girl is imprisoned inside. The girl meets your eyes and drops a note between the bars. Once the soldiers are gone you slip out and grab the note. The girl is Princess Fairblossom ! The evil King has kidnapped the daughter of the Good King of Ray. What should you do??
Luckily, you and Shadow, your faithful horse, are brave enough to travel through the unknown lands to the Kingdom of Ray to take the note to Princess Fairblossom's father. The travel will be hard and it will challenge your knowledge of math…
Wait, did I say math? Yep, if you want to help Princess Fairblossom, you have to be able to add, subtract, multiply, or divide. Shadow will only be able to move forward if you get the right answers. The story is part of the game
Math Rider
.
Math Rider
,a game of "Mastery of Mathematics in a World of Adventure" , is a fun and challenging way to ensure your student has mastered their math facts.
We have been using
Math Rider
since mid-January and have found it to be very effective. Maggie is very good with all of her math facts, but she felt that the format challenged her to answer more quickly. The game works by presenting 30 problems, one at a time, for the player to answer. As the answer is typed in the horse moves forward. The questions appear more quickly when you answer quickly and more slowly when you take more time to answer.
If you answer incorrectly you usually have time to correct your answer, but if you do not answer in time the problem and answer appear above Shadow and the game 'reads' it aloud to you. This was something that I thought was very helpful for FRitW. FRitW is wonderful at mental math, but has not done a lot of written math. FRitW really enjoyed the game because the problems came at a slow enough pace that he had time to answer. He felt just as successful as Maggie because he was able to complete a quest just like she did.
There are different stories and quests for each skill level. The levels are Easy - which includes problems using the numbers 0-5, Medium - using 0-10, Advanced - using 0-12, and finally Master - only available after Advanced is complete. Maggie worked at the Advanced level on Addition, Subtraction, Multiplication, and Division and FRitW was able to work at the Easy level - Addition but I had him spend more time on practice runs. I felt that the game lent itself to a wide range of ages, since you can adjust the difficulty level and the game adjusts to the students speed and ability.
I also played the game. I really enjoyed the different stories as I tried each of the difficulty levels. As you complete a challenge you receive a prize that appears on your home page. I managed to save the princess twice (yay for me!) and received flags for my castle, jewel-lights for my bridge and lovely flowers to bloom in my field. I also liked that I could look at the Statistics chart for any player and see what problems were tripping them up. This will help the teacher know what facts to reinforce outside of the game as well.
I think the game is very effective and would definitely appeal to a wide range of students. If your child has an interest in Knights, Castles, Princesses or horses this game is a winner! Mastery of Addition, Subtraction, Multiplication, and Division is well worth the
$37.00 price tag
, especially since you can use the game with multiple students. Our family really liked it!
Don't just take my word for it, check out reviews from other TOS Homeschool Crew members by clicking
here
.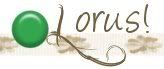 **Any products reviewed by me as a member of the 2010-2011 TOS Homeschool Crew have been given to me free of charge in order for me to provide you with an honest review of the product and/or how we used the product within our family. I do not receive any other form of compensation for the reviews posted on this blog.