Last year you might remember seeing weekly posts about my garden. If so, you might know
…that I get impatient waiting for tiny green leaves to make their appearance.
…that I love to try new things in my garden especially if they are an unusual color or have a fun name.
…that I am not always successful, but keep trying.
…I love to take pictures of our efforts.

planting potatoes

This year we made a few changes to the garden. First it is more than double in size. We ran out of room last year, so I am excited about the expansion! Second, we are using a more traditional (orderly Dad-type) row form. I have a tendency to be more scattered, messy, and creative, but that is not very effective in the garden – so Dad got his way with neat orderly raised bed rows. This will also help conserve water on this sloped surface. The third change is a big one. I'll call that change – education – and I'll explain it a little more later on.

We also added some new tools to our arsenal. We purchased our own tiller – and of course Kirk is always available to run it for me (it has a motor – 'nuff said!) We also found this cute, but very useful little greenhouse for starting plants, and I repurposed an old table for a work surface.
Now back to 'Change # 3' – education. It is my education in particular. For the last few years we have attempted to garden in a more organic way. We have resisted the use of pesticides and fertilizers and instead used more manual methods. I chose the manual method because I knew very little about organic fertilizers or pesticides. Our manual methods, although often fun, were not terribly effective and last year by late July, all of our squash, pumpkins, corn, and melons were dead. Admittedly, it was a very hot, dry summer and the plants all suffered because of that, but the cause of plant death was not heat, but insects.
This year I purchased Texas Organic Vegetable Gardening by J. Howard Garrett and C. Malcolm Beck. I love this book. I have another book by these authors and besides being quite entertaining in the way they write (and the humorous anecdotes they share) they are very knowledgeable. I am learning so much about organic fertilizers and natural insect controls and am finding them to be effective so far.
I also started a compost pile. After the Great Compost Failure of 2010 (don't ask!) I wasn't sure I would venture in to compost territory again, but I borrowed some books from my sister in law and have been much more successful this time. MT loves to carry the compost bowl out to the pile and dump it and FRitW can usually be counted on to water and turn the pile. I find myself checking on my compost pile almost as often as I check for those sweet tiny leaves to make an appearance!
I end this post with a simple warning: This is not the last you will see of my garden this year…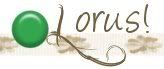 For last year's garden posts look for the Garden tag at the bottom of this page.