ARTistic Pursuits
curriculum is written by Brenda Ellis, homeschooling mom and artist. She has written the books to be used independently from 4th grade on. (The K-3 books do require a parent's help.) At the 4-6 grade, 7-9 grade, and 10-12 grade levels there are two books: Book One is Elements of Art and Composition, Book Two is Color and Composition. I received ARTistic Pursuits, Grades 4-6, Book Two to review. I allowed Maggie free rein of this book for the review period, since she is in the grade range.
I have only one complaint about
ARTistic Pursuits
, so before I gush on and on about its attributes, I will throw out the one little irritant I found. Maggie and I both had a hard time deciding where a lesson began and ended and what exactly the assignment was. Honestly this wasn't a big deal once we got familiar with the way the book works – once we got used to the layout, we were fine.
Now that that is out of the way, let me tell you a little about how Book two is laid out. There are 16 units in the book, each divided into 4 lessons.

One of Maggie's observation sketches.

Lesson One in each unit introduces art vocabulary. In our book, vocabulary included primary and secondary colors, Point of View, direction and movement. These were very interesting lessons with examples of the vocabulary terms. In addition to learning the vocabulary, the student is encouraged to creatively observe and record something in their world. Maggie found this part to be quite fun. I bought her a sketch book and she spent a lot of time outside watching and sketching birds, and our cat and dog.
Lesson Two was an Art Appreciation lesson. What that means is there is actually a piece of art pictured on the page with a discussion, related to the current unit, about the art. Here is where I would normally struggle – but Brenda Ellis understands that not all of us can look at art and identify colors or lines or point of view, so she has included what I fondly call a 'cheat sheet' for the student. Just below the artwork is a sketch with the colors shaded in, or lines drawn to show movement, or photos of the details. I can see exactly what she is describing in the lesson because of these cheat sheets. Included in this lesson as well is some Art History – with information about an artist or period in art.

Maggie loved the Watercolor Pencil techniques!

Lesson Three is a technique lesson. Here is where the student learns the tricks of the trade. ARTistic Pursuits explains how to properly use a brush, or mix colors, or arrange a still life. Each technique lesson has an assignment that uses the technique taught.
Lesson Four combines all of the other lessons into an assignment as a final project is created to apply each thing learned in the unit.
My favorite thing about this curriculum is its lack of specific directions. There is not a lesson that requires you to draw a shoe or a horse or a flower, instead you are given an assignment and allowed to choose your own subject. I found it fun to see what Maggie chose to draw as compared to my ideas when reading the same assignment. She felt more successful applying the techniques when she was able to follow her own interests.
ARTistic Pursuits
books include a list of art supplies needed to complete the program. If you like the convenience of one stop shopping, they have assembled Art Supply Packs for each book and even offer links to two other discount art supply stores that offer supply bundles that correlate with ARTistic Pursuits books. We opted to go to our local store and found all of the recommended art supplies quite easily. We bought the recommended brands and are very pleased with the quality of art supplies.
Each
ARTistic Pursuits
book can be used as a one year, two year, or even one semester curriculum. They are non-consumable and you can use them with children of multiple ages. Even as an adult I learned a lot from the art appreciation and history topics. The
Grade 4-6, Book Two Color and Composition
text is available on the ARTistic Pursuits website for $42.95.
Click
here
to see what other TOS Crew members thought about ARTistic Pursuits. Members reviewed various grade level books.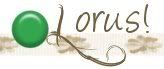 **Any products reviewed by me as a member of the 2010-2011 TOS Homeschool Crew have been given to me free of charge in order for me to provide you with an honest review of the product and/or how we used the product within our family. I do not receive any other form of compensation for the reviews posted on this blog.