Go Go Kabongo
is a silly, funny, colorful online world designed for children aged 4-7. As fun and silly as it is, it is also a learning experience.
Go Go KaBongo
helps children develop the essential skills needed to read. The chart below shows the skills learned as they play each game. The games were fast moving and creative, and my little guys loved them.
Go Go Kabongo
consists of three 'habitats': Laughter Lake, Twister Top, and Galaxy Gardens. Each habitat has a zany character to show you the rules and three games to play. The games start out very simply and grow more difficult as the player's skills improve.
Laughter Lake's games are Critter Sizer, Going Buggy, and Scuba Dude. Critter Sizer requires your child to make quick decisions about whether an animal is large or small. Going Buggy encourages the player to listen carefully to recreate a story using bugs and spiders. Scuba Dude tests your memory as you search for the correct shells and starfish and make sure you find them in the correct order without running into sharks!
Twister Top's games are Desert Dash, Crazy Maze, and Design-a-Door. In Desert Dash the player hears letter sounds and must drive over them in the correct order while avoiding obstacles. Crazy Maze starts with a word family and allow the student to move a beginning sound through a maze to the word ending to create a word. Design-a-Door is a memory game, with the player studying the patterns on a door and after a set time having to recreate the door from memory.
Galaxy Gardens games are Robo Bobo, Rocket Racer, and Photo Safari. Robo Bobo is a puzzle game where you fill in the missing shapes. Rocket Racer is a letter finding race as the player tries to select the correct letter based on its sound. Photo Safari requires a little planning as the player clicks on animals to photograph and then must find a special item for each animal in order to earn more film.
We have really enjoyed these games and
Go Go Kabongo
is super affordable.
Go Go Kabongo
is a new site and offers Laughter Lake absolutely free (just click the blue 'play now' circle on the home page.) For a limited time they are also offerning Galaxy Gardens for free when you sign up and Twister Top is available for a one time fee of $4.95. That means that right now you can have access to the entire site for $4.95 per child. That is not a monthly fee, but a ONE-TIME fee of only $4.95 if you sign up now!
Other TOS Crew members reviewed this game too – click
here
to see what they thought.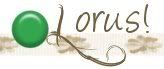 **Any products reviewed by me as a member of the 2010-2011 TOS Homeschool Crew have been given to me free of charge in order for me to provide you with an honest review of the product and/or how we used the product within our family. I do not receive any other form of compensation for the reviews posted on this blog.