For a few years now, our family has attempted to be healthier. We have made many changes in the foods we eat, attempting to eat more local, fresh, whole foods. There seems to be a trend, probably more like a fad, to eat 'healthier' and the stores support the trend with multiple products claiming to be healthy, natural, or organic. It has been difficult to find a pathway to good health balanced with less processed foods. So, I was thrilled to be chosen to review
Growing Healthy Homes Nutrition 101: Choose Life!
Nutrition 101: Choose Life!
is 448 pages of information about how your body works, how it utilizes or rejects the foods we feed ourselves, and recommendations not only for healthy foods, but for ways to introduce them to your family. The book is divided into six units:
The Brain and Nervous System
The Digestive System
The Respiratory, Olfactory, Auditory, and Visual Systems
The Skeletal and Muscular Systems
The Cardiovascular and Immune Systems
The Endocrine System and Emotions
Each unit is divided into 4 chapters that explain the body system, how it works, how different foods affect it and why. There is a variety of activities included for each lesson to appeal to older and younger children as well as visual, auditory, or kinesthetic learners. We also found recipes throughout the book to help us add the good foods to our diets (delicious, kid-friendly recipes!).
The appendices are a goldmine of information and include a Choose Life! Food Pyramid, information about choosing vegetables and fruits in a store, a breakdown of oils and their properties, and so much more. The Appendices are approximately one third of the book.
Nutrition 101: Choose Life!
is exactly what I have been looking for to provide our children with a good basis for healthy eating. I am able to use it with all four of our kids even with their wide range of ages. The information is presented in an easy to read colorful format and there are activities that all of them can participate in. I personally loved the suggestions for encouraging your family (and yourself) to try new foods and was very pleased by the discussions of how and why certain foods affect your body.
A great way to begin incorporating healthier foods are the activities that have the student create a tasty menu that incorporates 'brain healthy' or 'digestive healthy' foods. For example: Unit One, Chapter Four asks the student to create a complete dinner menu with four times the RDA of thiamin. It must include all of the food groups, include a variety of foods and taste good. Then they are to prepare it for the family. (We haven't done this one yet, but I look forward to the creativity it will inspire!)
We have already made some changes as a result of this book. We have changed the oils we are using and increased our vegetable intake and I have been inspired to restart my exercise routine. Even the little boys are more aware of why certain foods are a good choice and why others are not.
Other crew members also reviewed Nutrition 101 – click
here
to read what they have to say about it.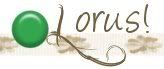 **Any products reviewed by me as a member of the 2010-2011 TOS Homeschool Crew have been given to me free of charge in order for me to provide you with an honest review of the product and/or how we used the product within our family. I do not receive any other form of compensation for the reviews posted on this blog.