Zeezok Publishing Z Guides
are a wonderful way to turn movies into homeschool supplements. We received a copy of
The Adventures of Robin Hood Z Guide
to use. This Z Guide is for the High School level, but there are also some Middle School level guides.
Our
Z Guide
included a 5 day plan for using the guide with the 1938 version of The Adventures of Robin Hood, starring Errol Flynn to delve into topics such as Medieval English History, Ethnic Conflict, Chivalry, and Civil Disobedience. The Z Guide provides historical background information, an overview of the movie, and ten learning activities to create a thorough study of the film.
Kirk was the tester for our
Z Guide
. We rented the correct Robin Hood film from Netflix and printed out the Z Guide. Kirk's first task was to watch the movie and answer the review questions. These are designed to help your student stay tuned into the movie and pick out important moments or events. Next he was lead to learn more about King Richard and Prince John. This research was completed with an encyclopedia, a G.A. Henty book (or two) and an internet search. Eighteen questions really helped him gather specific, relative information.
Day Two activities were further questions, these designed to help you see the differences between the Normans and the Saxons and the Feudal System. I think Kirk enjoyed the short answer format with occasional fill-in-the-blank questions. I liked the depth of the questions. These are thought provoking questions that uncover historical and cultural lessons.
Day Three moved away from questions to answer. Kirk was instructed to compose and record an oath defining how he would live his life. A discussion of Robin Hood's excellence in archery further challenges the student to be the best he or she can be and they are given the assignment of choosing an activity they desire to be proficient in and setting up a practice schedule to provide accountability.
Day Four was a word search and a challenge to practice the Golden Rule. Kirk was encouraged to think of someone he doesn't get along with and work hard for one year to do something nice once a month for that person.
Day Five included a Worldview Activity, asking students to consider and discuss the actions of characters in the movie. These were tough questions! Sometimes the line between right and wrong can be so blurry. The final activity for Day Five was a discussion that brought out many interesting techniques used by the filmmakers.
Finally were questions designed for family discussion. We did watch the movie several times as a family and enjoyed arguing about who was right or wrong and why.
We really enjoyed the
Z Guide for The Adventure of Robin Hood
and will definitely buy further
Z Guides
. They were meaty enough to be worth the $12.99 , and simple enough to include in any study. I learned a lot just from watching the movie and the discussions sparked by the
Z Guide
.
Zeezok Publishing has a number of
Z Guides
available for movies, some of which are:
The Adventures of Robin Hood DVD
is a very reasonable $12.98). Check out the full listing by clicking
here
.
Click
here
to see what other members of the TOS Homeschool Crew thought about Z-Guides.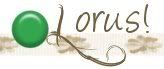 **Any products reviewed by me as a member of the 2010-2011 TOS Homeschool Crew have been given to me free of charge in order for me to provide you with an honest review of the product and/or how we used the product within our family. I do not receive any other form of compensation for the reviews posted on this blog.