Several weeks ago, I received a rather large box in the mail. I was expecting this package, but not its size. It was supposed to be a
1st Grade Math book from Pearson Education
. It was, but I was very surprised by it's size. See?
It is called
enVisionMATH
. This is the 1st grade level and my intention was to use it with FRitW as he would be in 1st grade if he were in school. He has never used a written math curriculum, so I was interested to see how he would respond to enVisionMATH. But first, let me tell you what I know about this program.
The book is huge! But as soon as you open it, you understand why. Each page is designed to be removed from the book and folded in half, making a little booklet for the student. My first thought was that this would be ideal for homeschoolers that use workboxes or folders for individual work.
Tear out the page
Fold the page in half to make a booklet
After looking further at the pages though, it is obvious that they are designed to be used in a more traditional school setting. The front page of the booklet has no instruction, but does have a note at the bottom that makes it clear that it is designed to be sent home with the student. The note includes an explanation of what your child is learning about and an activity you can do with your child to reinforce the skill learned. Inside the booklet and on the back are some activities with simple directions for your child to complete. There are some full page gameboards (with instructions! Yay!) and tests .
One of the game boards
Upon searching through the box and the website, it became clear that I did not have access to any instructions or a teacher's guide. My husband laughed - "Do you really need a teacher's guide for 1st Grade Math?" Normally, no. But, look at the page pictured below:
Hmmm… No instructions, no pictures, just a few blanks. The "Home Connection" at the bottom says, "Your child used connecting cubes to represent subtraction stories and to write number sentences about the stories." Well, I am a Mom by design and a Homeschooler by trade, so I decided it was time to use this book the homeschool way: Tweak it! I pulled out sheets for MT and FRitW and grabbed some colorful blocks for manipulatives and we created our own lessons. The boys enjoyed using manipulatives to create problems for the first page and to recreate the problems on the inner pages of the lessons. They especially enjoyed being able to doing those worksheets with Kirk and Maggie!
I found the
Pearson website
extremely difficult to navigate and geared toward a public or private school curriculum buyer, but the math book I received is available for individual purchase. The
$34.47 price tag
includes the student book plus digital access. As I did not receive the digital access, I cannot explain how that might help.
Overall, I don't see this as something I would purchase for our homeschool. A few things that don't work for us are: the price tag for a consumable product, the obvious slant to a public/private school setting, the number of pages I would have to make up directions for (I can and already do this without a workbook), and the difficulty in using the website. On the other hand, it is 'tweakable'. The pages are colorful, fun, and I'm sure you can come up with activities to teach the concept - Kirk and Maggie actually came up with problems for the first pages when they worked with the little boys.
TOS Crew Members received Reading and Social Studies curriculums from Pearson, in addition to the Math I received. Click
here
to see what the other Crew Members thought.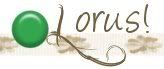 **Any products reviewed by me as a member of the 2010-2011 TOS Homeschool Crew have been given to me free of charge in order for me to provide you with an honest review of the product and/or how we used the product within our family. I do not receive any other form of compensation for the reviews posted on this blog.