Read For The Heart
by Sarah Clarkson is not just a book about books. It's a beautiful reminder of why I read. Miss Clarkson does provide parents with a list of whole, living books to share with your child, but she also explores how her parents helped create an environment that encouraged a love for learning through books and in doing so offers suggestions for the rest of us. I truly enjoyed reading her memories from childhood as well as her reading recommendations.
The book lists in
Read For The Heart
are divided into chapters:
Picture books
The Golden Age Classics
Children's Fiction
Fairy Tales and Fantasy
History and Biography
Spiritual Reading for Children
Poetry
Music, Art, and Nature
The chapters are not just lists, but short 'book reports' to help you choose literature of interest to your child or to enhance your child's studies.
The appendices include lists of Caldecott Medalists, Newbery Medalists, G.A. Henty books, Landmark History Books, the Trailblazer Series, and a listing of favorites for boys, girls, family read-alouds, and audiobooks.
I loved reading this book. The author's writing style is enjoyable and easy to read. As I've already mentioned, I particularly enjoyed her stories of how special literature has been in her life. I've always considered myself a reader and Kirk and Maggie have an unquenchable appetite for books, but I've noticed that with the increase of media, my reading has fallen off. Since receiving this book, I've made it a point to spend more time reading to my children as well as reading for pleasure. I was introduced to some new stories through
Read For The Heart
, because although I read everything the libraries offered as a child, many new wonderful books have been written in the last, ahem, few years - like
Roxaboxen
by Alice McLerran. This is definitely a must read and reminded me of my own childhood and the many towns my siblings and I built.
A few especially nice features about this book are:
an index of Illustrators and Authors
a separate index of book titles
Book recommendations often include other books by that author or illustrator or books related by topic
The only thing I missed in
Read For The Heart
were books for older children. There were some recommendations for High School age reading, but not many. I did however feel it was a wonderful resource for children through the Junior High age and am thrilled to own it! This would also make a very nice gift for a fellow homeschool mom.
Read For The Heart
is published and sold by Apologia and available through their website for $17.00.
Several other crew members are posting their thoughts on Apologia's Read For The Heart, click
here
to read their reviews.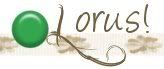 **Any products reviewed by me as a member of the 2010-2011 TOS Homeschool Crew have been given to me free of charge in order for me to provide you with an honest review of the product and/or how we used the product within our family. I do not receive any other form of compensation for the reviews posted on this blog.