This year, both Kirk and Maggie are studying Ancient History. One of the most difficult things about history or geography studies is finding accurate maps. This is especially true of Ancient history. Look at a current world map. You just might be surprised at how much boundaries have changed since you were in school. Now, just add a few thousand more years of change and that will give you an clearer idea of how difficult it can be to map events in Ancient Greece. The
WonderMaps program from Bright Ideas Press
has made a huge difference in our family's history studies!
Do you need to know who and where the Axis and Allies were? Would you like it with color coded and labeled with country names?–
WonderMaps
has that. Would you rather have your student color and label it? –
WonderMaps
can do that too. Perhaps you are studying China and want to compare the borders of the Tang and Han Dynasties –
WonderMaps
has you covered there as well and while you are at it, overlay China's modern border for a comparison! The variety of maps is amazing!
Maggie has used
WonderMaps
extensively over the last several weeks. She can print the map she needs in black and white or color, with labels or without, and even compare current borders with historical maps. She is working through Mystery of History, Volume One right now and has been able to print maps in a postcard size to add to her timeline. She has also enjoyed being able to use the 'modern overlay' tab to see how modern day boundaries compare to historical boundaries.
A Teacher's Guide tab offers suggestions for unit studies, activity ideas, and a user's guide. There are specific maps to align with Mystery of History, Volumes One through Three and All American History Volumes One and Two. The program is extremely simple to navigate, Maggie figured it out with absolutely no instruction from me.
WonderMaps
is presented from a Creation standpoint which makes it an ideal mapping program for our family and the $49.95 price is very reasonable for a product you will use over and over for all of your children.
I love this quick video demonstrating the features :
WonderMaps
is available from Bright Ideas Press for $49.95. If you subscribe to The Old Schoolhouse Magazine - check your latest issue for a 20% savings on WonderMaps!
See what other TOS Crew members thought of WonderMaps by clicking
here
.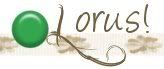 **Any products reviewed by me as a member of the 2010-2011 TOS Homeschool Crew have been given to me free of charge in order for me to provide you with an honest review of the product and/or how we used the product within our family. I do not receive any other form of compensation for the reviews posted on this blog.