What is
Kinderbach
? Well, it is a music teaching tool for children ages 3 to 7. Kinderbach uses the piano or a keyboard to teach your child to read and understand music, and eventually to play. There are 6 levels (with Level 7 coming soon!) and each level consists of 10 weeks of lessons. The lessons have entertaining videos, worksheets, and activities or games to reinforce the learning.
My children were a little resistant at first, but quickly responded to Karri - the host on the videos as well as the founder and creator of
Kinderbach
. Karri encourages the kids to play along and my kids did! They enjoyed following Frisco's lead and walking the notes or hopping up for high notes and squatting down for low notes. After the lesson that involved listening for high and low notes, FRitW and MT took turns playing high or low notes on the piano and letting the other do the worksheet provided.
The interactive videos were entertaining and short enough to hold a child's attention. We used our Wii to access the videos, so the kids could see easily and spread out in the living room to do the activities. The variety of activities and worksheets are sure to appeal to many different types of learners. We recently purchased a piano so
Kinderbach
was a great way to introduce our new instrument. Several times I've noticed the kids trying out things they learned from the Kinderbach videos, like rhythm patterns and finger placements.
We did have some issues with
Kinderbach
in the online format. We had videos stop in the middle of playing and had to wait for them to load – but we live in the country and are very limited on internet service. We also had trouble hearing the piano part of a piece when there were background instruments playing. The background instruments sometimes drowned out the piano notes.
Overall, I really enjoyed the
Kinderbach
program. Kinderbach offers
the first two weeks
of lessons free online so you can try it out to see if it is a good fit for your family as well.
The full program is available online or on DVD's.
Online membersh
ips are $95.88 per year (which works out to $7.99 per month) or $19.99 if paid monthly. The
DVD's
begin at $40.45 and are a great choice if you have a slow internet connection.
Click
here
to see what other Crew members thought about Kinderbach.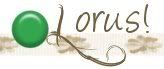 **Any products reviewed by me as a member of the 2010-2011 TOS Homeschool Crew have been given to me free of charge in order for me to provide you with an honest review of the product and/or how we used the product within our family. I do not receive any other form of compensation for the reviews posted on this blog.